Season 1, Episode 3
Life as a Corporate Misfit with Brittany Darrington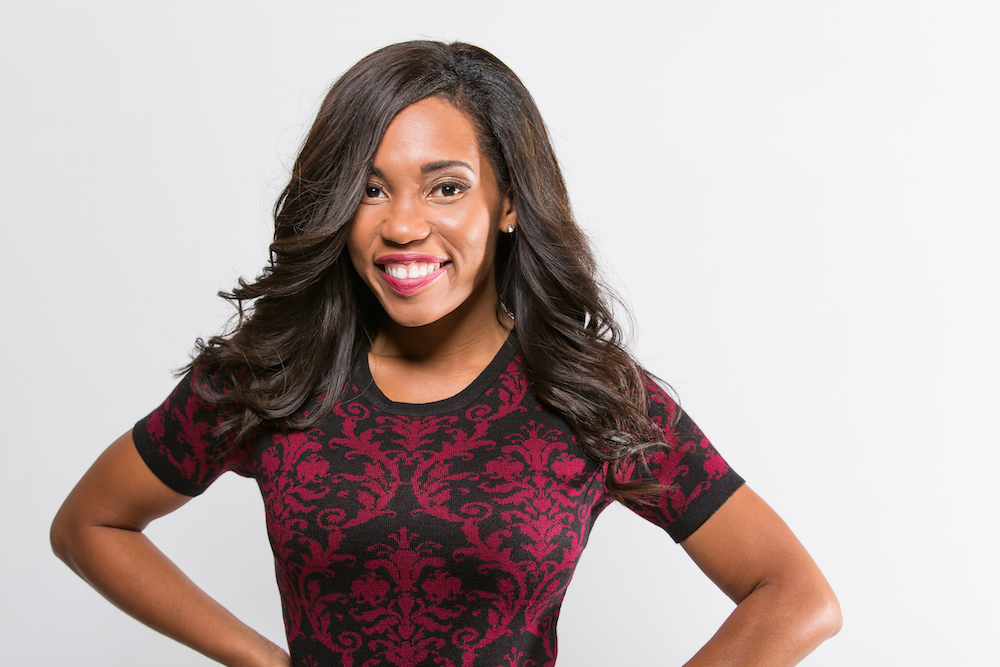 Brittany Darrington is a fellow millennial entrepreneur who has spent the last 10 years helping women ditch their 9-5's to pursue a business that allows them to realize their own version of success.
Brittany talks about what inspired her to start her journey (2:50) and how she defines her personal journey of success (5:50). Sharing more about the importance of not letting your creativity die (9:15), Brittany explains how her biggest success is helping women on this journey (10:20) and her tips for those just starting out in their own journeys themselves (11:50).
Brittany also shares with us her aspirations for her own journey of success (18:40) and some of the fun programs she has implemented this year, like the Corporate Misfit Club and masterminds, to name a few (19:50). She also gives us her tips on how to create a community of your "Power 5" (20:50) and where to find them (24:50). She leaves us with the challenge of creating our own "Power 5" group and connecting with a community that understands and supports you throughout your entrepreneurial journey (27:50).
Episode Highlights
Hosts & Guests
Jackie Kossoff, Host
Brittany Darrington, Business Strategist & Speaker
The Millennial Success Society
Connect with other millennial women entrepreneurs by joining our community on Facebook! 
Brittany Darrington is a fellow millennial entrepreneur spent the last 10 years helping women ditch their 9-5's to pursue a business that allows them to realize their own version of success.
Founder of Corporate Misfit Club
(3:40) Introduce Yourself
Helping women start business and escape 9-5 for a decade. Was working at an energy company, didn't love, go to work and sit there for 20-min to get amped up to get in office, knew there was a better life than cube prison. Started my own business, profitable, learned ins and out of business, wanted to share this with women, worked with 1000s of women. Corporate Misfit Club, one on one, group coaching.
Jackie: when we first connected, I wish I had this when I was starting my business
(4:40) So many of us are in 9-5, which is fine, but working for yourself is different than being an employee, we are only taught to be an employee and is hard to shift to this mindset.
Jackie: I agree, so used to suppressing.
(6:40) Personal definition of success
We all have our own version of success, mine is leaving a legacy for my family. Generational wealth, pass to kids kids, set them up for success, create a pathway for them, it lives past me. Spend time with friends and family, didn't have this in 9-5, was stressed/anxious, took things home, was busy. Now able to spend time with family on own terms. Ability to create new things on my terms, other scenarios aren't able to create when you want, now able to use creativity and freedom, sometimes bad idea but while it wasn't used it still allowed me to create. What I've been called to do.
Jackie: need to stay in this space, I agree
(9:15) If you go to the graveyard, Wess Brown, all the talent that lies in that graveyard, those people who had these great ideas and died with them, doesn't die within me when I'm gone
(11:20) Biggest success
Some may think this is small, when I meet women who are actually able to start their business and leave 9-5. Being able to help someone go from one situation and transition into another stage of their life. Like a caterpillar and butterfly, you put in the work and transform
(12:40) For those just starting out what tips would you give them
First, be relentless and fall in love with the word "no." We think that people are going to run to me, but not the case. We hear a lot of no's on the way, even run into issues/speed bumps, don't get freaked out, can get burnout and self-doubt. If you can fall in love with being relentless, no matter the time/energy, if you get get to where you want to go it will be worth it.
Every no is an opportunity to get to a yes. We have everything that gives us what we want as a millennial, don't focus on being popcorn generation, be comfortable with things coming later rather than instantly. Toyota v. Bentley, takes time to get quality. If you can invest in self and put in time, you'll get to where you need to go. Things that come instantly we don't appreciate and sometimes not for us.
Jackie: Napoleon Hill's "Think & Grow Rich," searching for coal, mining, got family to invest, asked for all these funds, was 3-inches away from striking rich and gave up, next guy was able to find it instantly, lesson is going to keep going because you're always right there
Napoleon spent 25 years interviewing the richest people in the US not benefiting, but went on to publish book that sold many copies. You don't always get reward right away.
Jackie, Napoleon Hill Foundation, legacy
(19:30) what is for you your next level of success looks like in success
Goal is to help 10,000 women start a business. Not everyone is an entrepreneur, for those who are, we want to help. Provide community for women who are looking to grow their business, provide with everything they need. (20:40) Implemented fun things this year, Misfit Meetups, Misfit Meetups around US, event every month like brunch or vision meeting, come together in safe place, see women more confident and supportive, they know someone's going to be there with them every step of the way
Jackie: implementing this, in person experiences
(21:40) Tips for those looking for that personal connection, for friends
We get in this isolation stage of no one can relate, like to have a group of five that I mix up: mentor, someone in the business past where I'm at and want to go, allows me to pick brain and bounce ideas, been there done that; individuals in the same spot, we can collaborate and bounce ideas off one another, meetup for fun things and celebration; Friend of wisdom, may not be entrepreneur, so supportive and understanding, can see things from different perspectives. Helps me to get out and visit people, help to bounce ideas and grow as entrepreneur/individual
Jackie, found isolated and connected with people in an earlier stage, still be friends
OG friends are like soundboard, I understand and am with you. (25:40) how to find 5? I go to live meetups/summits/live masterminds, go and learn more about others, put self last, just want to get to know more about others, atmosphere where I can chat, find people to fill those spots or just find friends. Live masterminds, all want to succeed in their business and finance, help you stay on top of goals
(27:40) Where can we find you
Corporatemisfitclub.com or brittanydarington.com – resources and masterclasses. If just getting started, I have a lot of freebees.
Jackie: anyone starting out. First step is the most transformational step, going from talking to just downloading free resources.
(28:40) Last thoughts
Come together, how to do this, collaboration/finding 5 friends/connecting. Challenge for everyone, find power 5, find community to understand/support
Jackie, Millennial Success Society
Links Mentioned: