Season 1, Episode 19
Never Too Young For Success with Helena Andre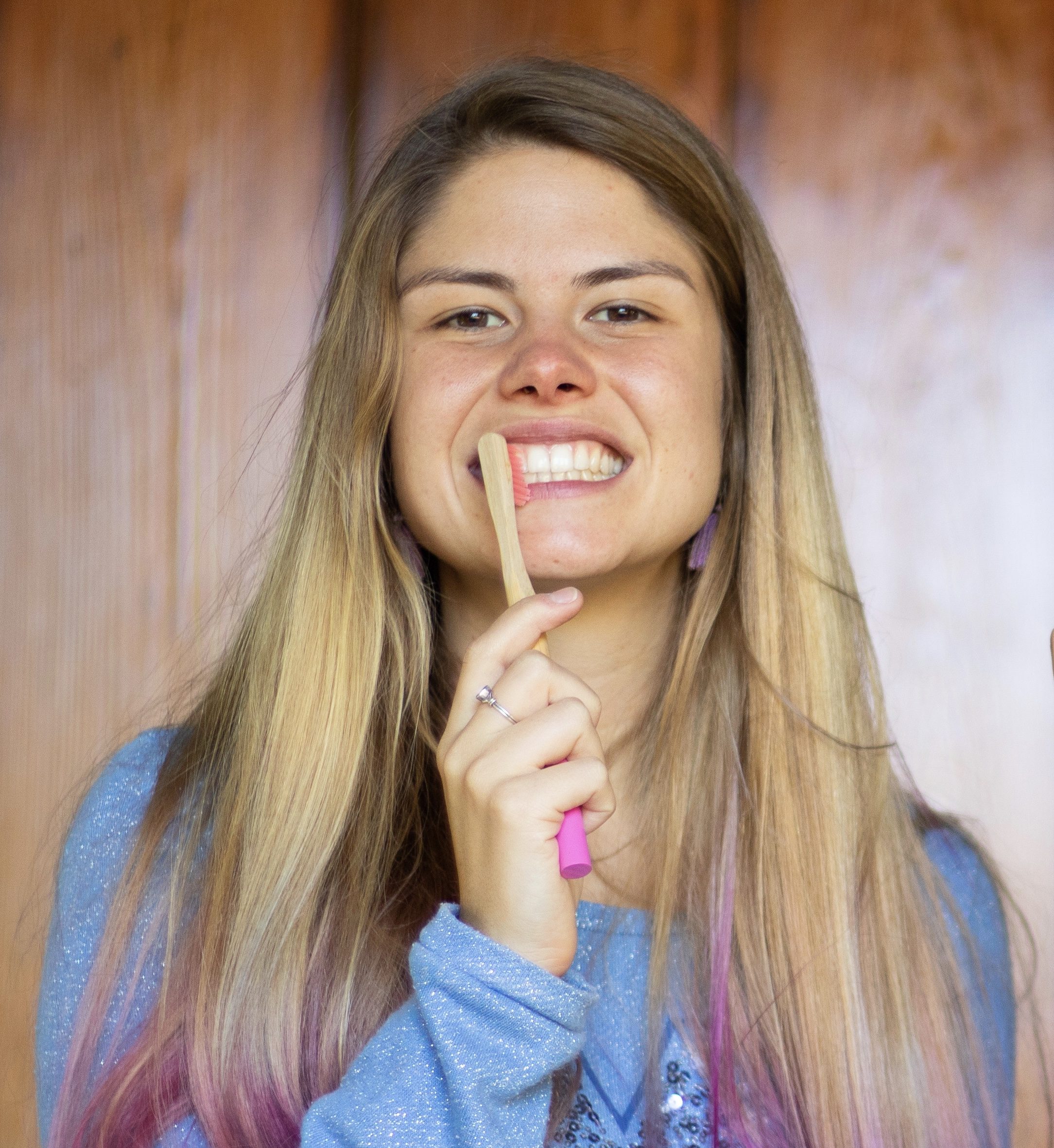 Ever been told you're too young or inexperienced to start a business? My guest for this episode is Helena Andre, a 22-year-old student who started her business-with-a-purpose when she was studying abroad! Needless to say, Helena and I talk a lot about travel in this episode, and she also shares her best tips for starting a business with a deeper mission and education component.
Helena's brand, Just Smile Global, spreads awareness on plastic pollution and sustainability through sales of their eco-friendly bamboo toothbrushes! For every toothbrush purchased, they donate a pencil to underprivileged youth in South America!
Episode Highlights
Hosts & Guests
Jackie Kossoff, Host
Helena Andre, Founder of Just Smile Global 
The Millennial Success Society
Connect with other millennial women entrepreneurs by joining our community on Facebook! 
(2:09) Helena was studying abroad in Japan 
(6:10) Business inspiration for Just Smile Global came from a trip to Thailand
(8: 24) Helena's business and where she sees it going in the future 
(10:16) A lot of people are not aware of plastic pollution, and when you are not aware of an issue then you don't really understand why you should change.
(12:34) How to get involved and impact your world
(15:07) Helena's biggest personal success.
(16:05) Helena is 22 and is still in school–you're never too young or inexperienced to start a business! 
(17:30) Advice on starting a business being so young
(20:38) What Helena's next level of success looks like
(22:27) Traveling is Helena's biggest passion ever!
(26:20) Advice to listeners on your personal journey to success when you're just getting started
(30:55) Advice for traveling to Belgium! 
Your team when you have a business is vital. Being able to share your passion with other people is really important!
(33:40) Its' really important to allow yourself to make some mistakes.
(34:22) Business prioritization 
Links Mentioned