Season 1, Episode 14
Self-Discovery in the 9-5 with Mae Deevy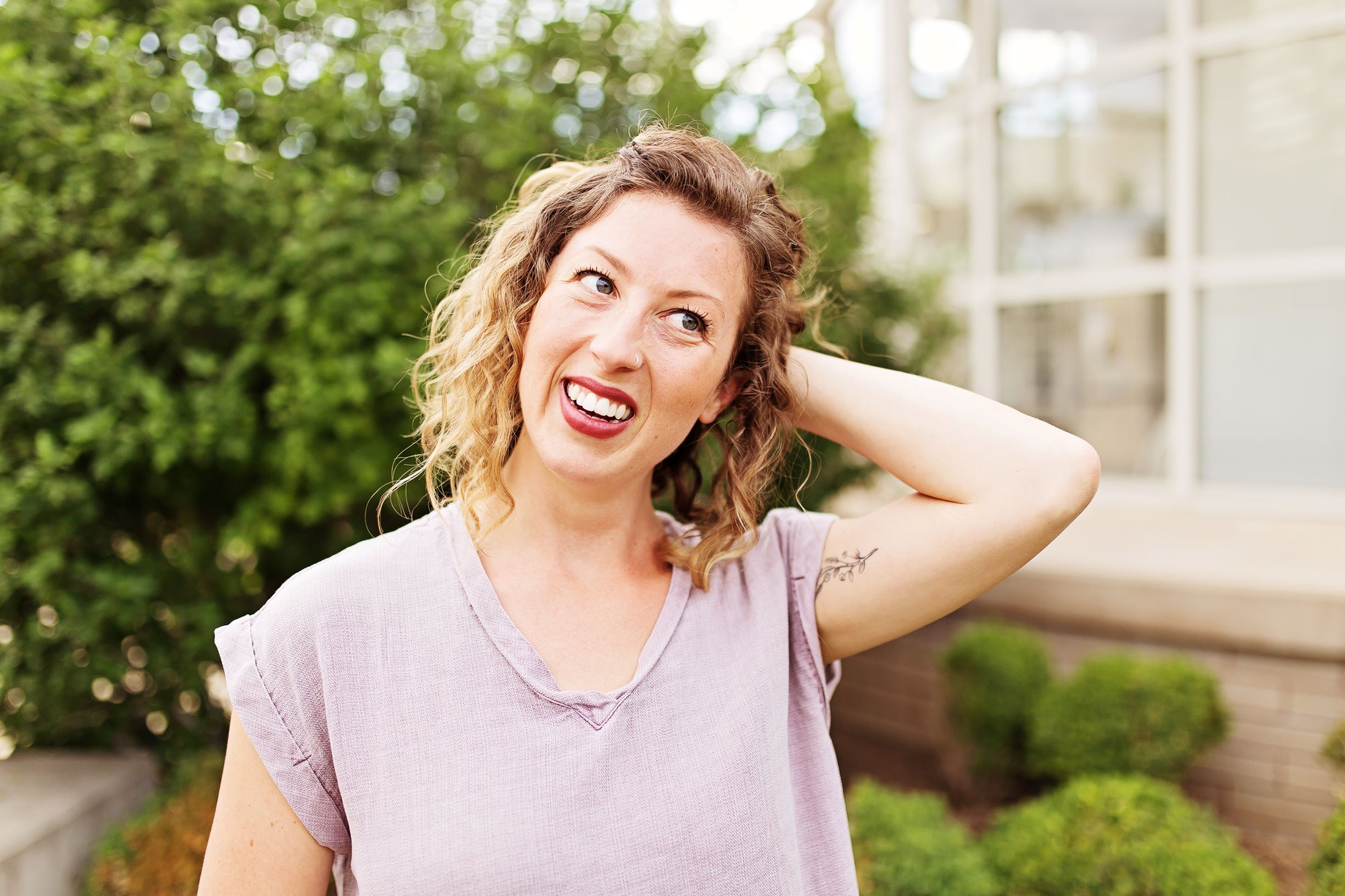 Mae Deevy shares her perspective from inside the 9-5, building her business intentionally on the side. She has allowed her corporate job to support her as she began her journey of self-discovery, figuring out what it really is she wants to do with her life before deciding on her business direction. Mae is now studying to be a hypnotherapist, something that she could not have predicted when she first started her journey.
I absolutely loved hearing from Mae about how she has approached her personal growth and business journey. She speaks a lot about mindset and balancing your 9-5 life and relationships while building your business. I personally wish I would have understood a lot of what she has to share back when I was in the 9-5, so I know this episode is going to be very useful to our listeners still in the corporate world!
Mae also provides our listeners with an EXCLUSIVE COUPON CODE! Use code MILLENNIAL2019 for 10% off her new client hypnotherapy packages!  
Episode Highlights
Hosts & Guests
Jackie Kossoff, Host
Mae Deevy, Hypnotherapy Practitioner (Student)
The Millennial Success Society
Connect with other millennial women entrepreneurs by joining our community on Facebook! 
** Mae's Coupon Code for our listeners: MILLENNIAL2019 for 10% off one of her new client packages!
(3:50) Mae: I could've never told you I'd be here and doing what I'm doing today, even 1 year ago.
I feel like I've lived a thousand lives.

I never guessed I'd be studying hypnotherapy, aromatherapy and still be in the corporate world.
(4:52) I was also creative as a child–my mom's an artist and my dad is into music.
My spirit growing up has always been fed.

I was always called a weirdo in school but I took it as singing to the beat of my own drum.
(5:50) I studied music and minored in Italian. I always thought I'd be a singer.
(6:20) I've been working in the corporate world for 6 years now in corporate consulting. It involves a lot of travel.
(7:12) This was the only adult job I had had so I didn't realize how stressed I was.
(7:50) I started to think that I needed to do more yoga, and I realized that when I did yoga it made me nicer.
(8:10) Then my sister really got into essential oils and I started to bring them to work with me.
(10:00) I realized that I was so involved with the corporate world that I completely lost touch with myself.
(11:04) In the corporate world there is the pressure to be promoted and keep up with your peers.
(11:25) I decided to take a yoga training course, and I took it at the very worst time.
But I realized I needed to shift things in my life.

It was during this that I realized it's always

never

a right time–there's always a conflict at some point in time whether big or small.
(13:00) It was then I started learning about chakras and the mind, body, and spirit connection.
(13:27) This opened up a new realm, and I was very embarrassed to talk with my coworkers about it.
(14:28) This whole road with yoga and essential oils has led me to where I am today to start studying hypnotherapy.
It was hard for me to meditate and just

be.
(15:15) I have been practicing hypnotherapy every day, and I feel a grounding I haven't felt before.
It's been a super cool journey and I am excited to be entering into a realm where I can offer these services to others.
(17:03) My advice for women who are in the 9-5 world and who are looking to break out is that it is never the right time.
There is always going to be something that is going to be inconvenient.

Are you the happiest you can possibly be today?

If you really want this thing, just go and do it! There is never going to the be the

right

time, but there is

never

a wrong time.
(19:15) You are so worth giving yourself the time to do the things that you want to do!
(19:40) My personal definition of success is continuing to learn and educate myself.
(23:00) It's great to use your knowledge to help others!
(25:15) During my time in corporate, my work friends were my real friends because we were together all the time.
It is hard to be your holistic self at work without being vulnerable.

You have to break out of your corporate box and then add in the other parts of yourself.

You can either be bold and be the first person to put yourself out there or there's other options to meet friends like Meet-Up.

Bottom line–it takes courage!
(29:23) When I think of my future self and my future life, I think about freedom, fulfillment and pure joy.
In the future I envision myself working full time for myself with my hypnotherapy business, which is also supplemented by essential oils.
(33:03) The more that you get to know yourself the more that everything will be more successful down the line.
It's a new habit, a new set of beliefs, and a new way of living with a positive mindset.
(36:14) It is important for everyone to see that everyone has a different mindset practice. (Mae uses the 5-minute journal!)
Links Mentioned