Season 1, Episode 11
Focus on Personal Growth  with Ellyn 
Schinke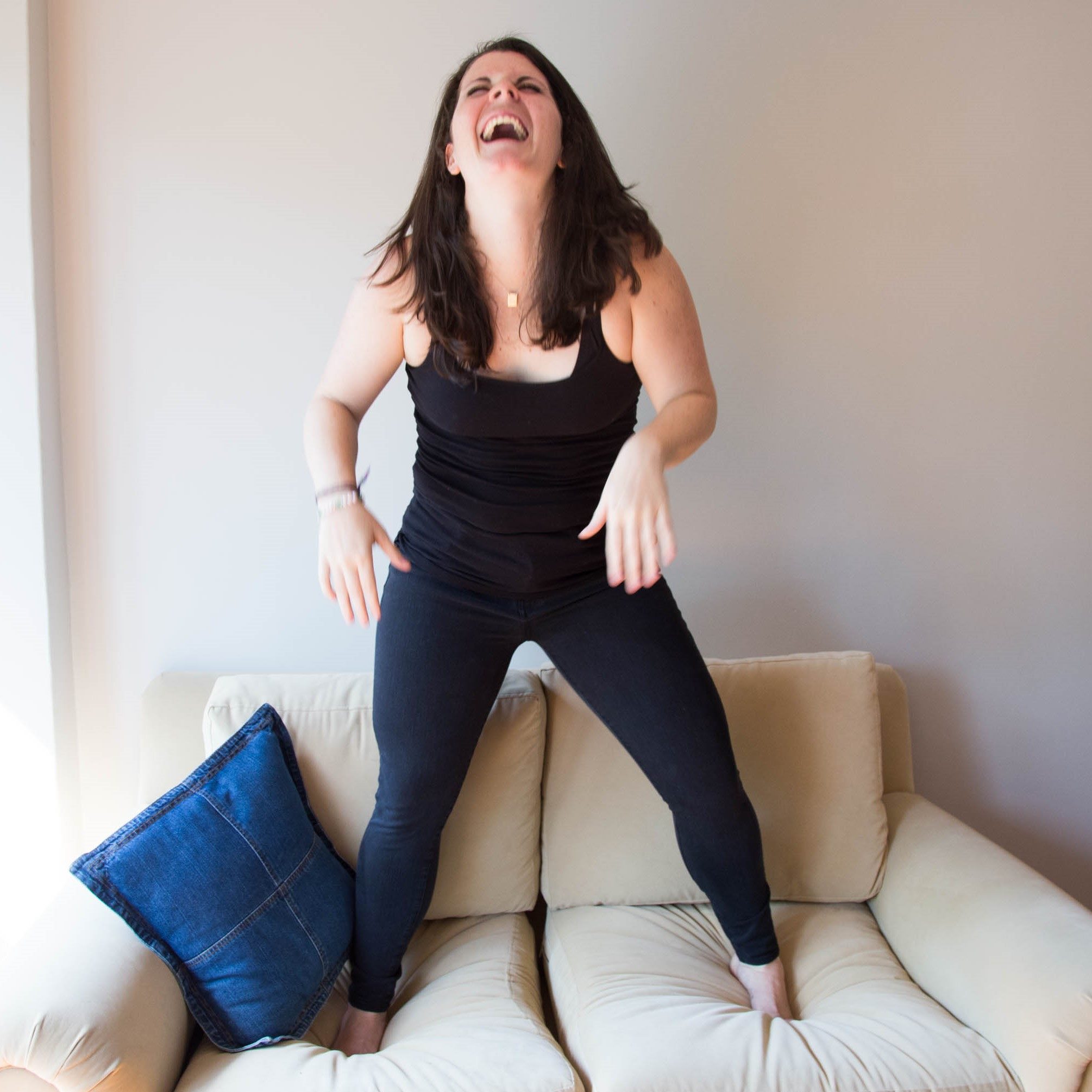 Halfway through a PhD program, Ellyn Schinke left grad school and traveled the world for a year on Remote Year. She began a life coaching business in the middle of her year abroad and knew she discovered the right path for her. Ellyn is a self-described personal growth enthusiast and the host of the Growth Tribe Podcast.   
In this episode, Ellyn shares her experience leaving the life path she had always envisioned for herself to find the one she was meant to pursue. She sheds light on her personal growth journey and building momentum and resilience along the way.
Episode Highlights
Hosts & Guests
Jackie Kossoff, Host
Ellyn Schinke, Life Coach
The Millennial Success Society
Connect with other millennial women entrepreneurs by joining our community on Facebook! 
(1:23) Ellyn is a life coach and personal growth enthusiast.
She spent a year traveling the world working online. She even dropped out of graduate school to pursue her dream.
(2:35) Please leave a review on iTunes/Apple Podcasts! ☺
(4:37) Ellyn went to college originally for micro-biology!
She graduated college then pursued a PhD. She got into her dream PhD program in 2013.
(5:35) She started feeling intense imposter syndrome and she just threw herself into her major and ended up in therapy.
(6:13) She decided to do something for herself and become a personal fitness coach.
She realized she had a 'holy shit moment' during her PhD and being a personal fitness coach realizing that she did not want this anymore.
(7:15) Ellyn's grandpa died in spring 2016 and this was the beginning of a mini downward spiral. So she decided to quit graduate school in her fourth year.
(8:29) She found an online company where she could travel the world and work online.
She started her transformational life coaching business, launched a business, wrote three different novels and went to 11 different countries in 2018!
(9:45) Ellyn says how her life was chaos during this time.
I felt like I needed to do everything.

My first month on this new experience I had no wasted days.

I went to every activity available while I was working 8 hour days online.

I was EXHAUSTED.
(11:58) Ellyn realized at month 6 of her international nomad travels that she couldn't keep up with this busy life style.
(12:30) You really learn a lot about the things you do and do not like she says. It was a good period of personal growth.
(17:00) When Ellyn started her business in 2017, she sought out clients that would explicitly pay her.
It's crazy that I didn't realize how much I loved coaching, which is something I had been doing for almost 12 years throughout my life!
(19:43) The program she was travelling abroad with and working was called Remote Year. She started to relinquish her 'scientist' identity and started introducing herself as a scientist AND a life coach.
(20:03) Ellyn got her second life coaching client through meeting someone from Remote Year.
Another girl she was traveling with was a photographer and offered to do her website headshots. Her business really took off from there.
(21:30) Ellyn started embodying the fact that she was now a life coach who did some science editing on the side.
(23:02) When she was in Morocco her mom and aunt came to visit, and she realized she wasn't fully embodying the fact that she was building a business when she told her mom she was unemployed.
(26:00) It is difficult when not all of the people in your life respect the fact that you are starting your own business.
(26:47) A lot of people told Ellyn that she was brave for leaving the PhD program, but she also had people telling her that they thought the decision she made was stupid or they were disappointed in her.
(28:08) Ellyn says the success she has are the testimonials she has on her website besides just her monetary income. 
(29:10) Ellyn keeps herself motivated and moving forward when she is feeling a lack of motivation by checking into her 'Why'.
Why did you start?

"Your superficial why is not your

real

why."
(31:42) Find an accountability partner to remind you of your why and why you started.
(33:01) Ellyn's program launch flopped, and she was really debating if she should even keep life coaching or not.
She decided to focus on the great testimonials she received her first year in business.
(35:00) Jackie asks "If you have all the money in the world and you lose it, does that mean that you are no longer successful?" Success is not just monetary based!
(36:09) Money is just external validation.
(37:38) Ellyn feels successful because she is creating something that is HERS.
She doesn't focus on the fact that she won't have three letters after her name or the fact that she lives with her parents while she is launching her business.
(39:07) Ellyn's personal definition of success is: personal growth, momentum, resilience.
(44:22) Ellyn does not define her success by if she is achieving her goals or not.
(45:01) Ellyn's advice to young women on their journey to success: Just start. "Stop shoulding yourself".
Don't go after things because you think it is what you

should

want. That is living your life very unauthentic.
(47:08) Two types of shoulds, empowering shoulds and disempowering shoulds.
(49:38) Do shoulds for yourself, the things that feed your soul (Jackie's history research and Ellyn's morning routine).
(51:04) Everything you do should have a deeper and more powerful meaning for you.
(53:35) Ellyn wants to inspire people to live their lives for themselves! Give yourself permission to change your mind!
(55:12) Ask yourself this question, "Is the path I'm on the path I TRULY want?" "Is it going to make me into the person I am going to be, is it going to give me the fulfillment I want in my life?"
(56:06) The nagging voice in your head is there for a reason and giving you the permission you need to change your mind and your life!
Links Mentioned:
Ellyn's Website
Ellyn's Instagram
Ellyn's Facebook
The Growth Tribe Podcast